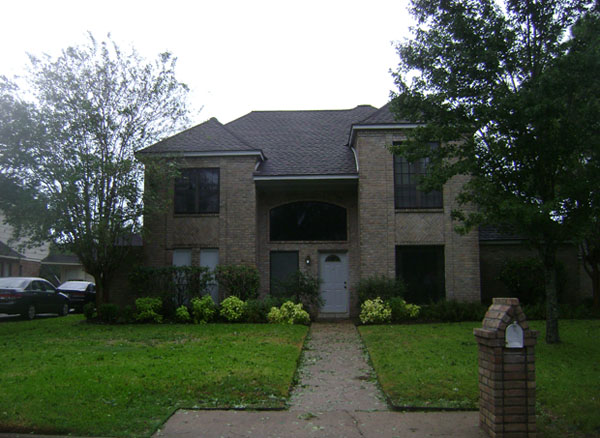 The home front, quiet save for a preponderance of leaves.
Frightening radar images projected Hurricane Ike would decimate not only Galveston and Houston, but the surrounding areas as well. While certain parts of South Texas are devastated, Katy is not one of them. Although trees are down and sections of the city are without power and possibly water, the damage pales in comparison to other communities. Check out this interactive map on Chron.com for more info.
Parts of my neighborhood have power, and others do not. Clearly, I am in the former category. CenterPoint Energy, the largest power company in the greater Houston area, reports that out of their 2.2 million customers, 2.1 million are out of electricity.  I snapped a few photos of the occasion for your viewing pleasure.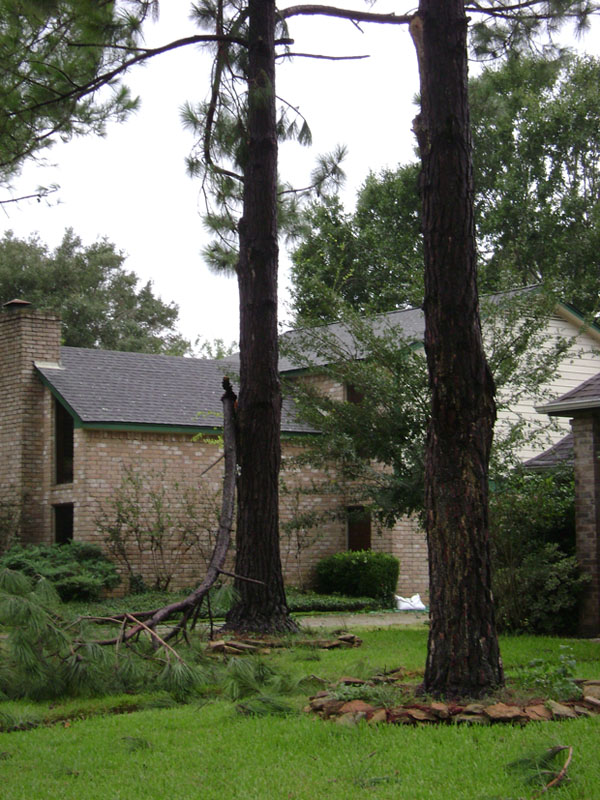 The neighbor's yard saw a little more action.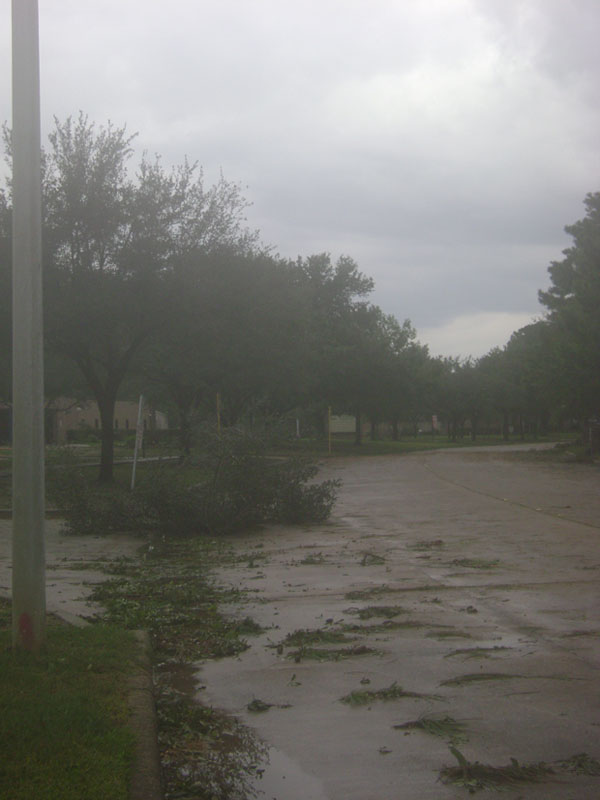 A view down the street as seen through my foggy lens.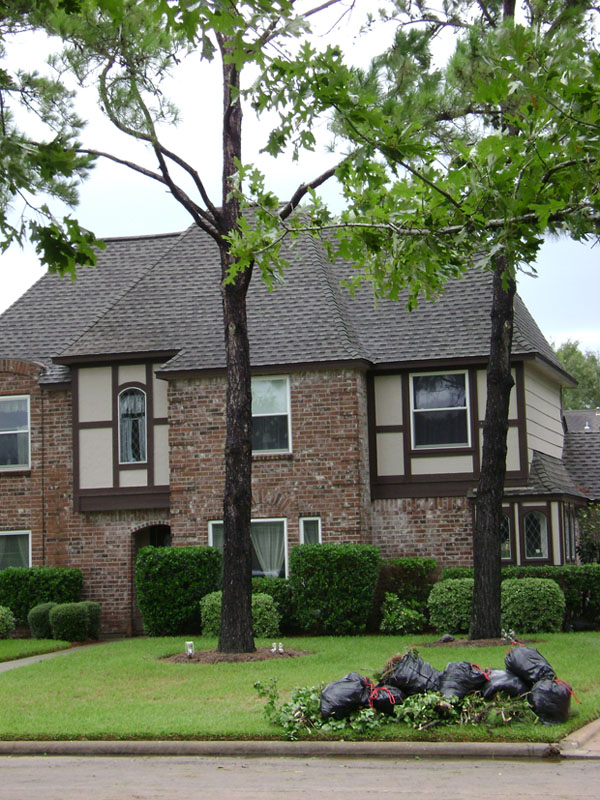 An industrious neighbor's yard.