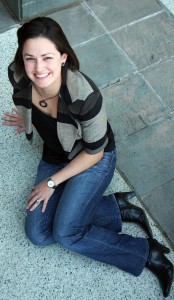 Named one of Editor & Publisher's 25 Under 35 in the newspaper industry, Claire St. Amant has written for CBSNews.com, Wall Street Journal, Houston Chronicle and D Magazine. She has earned many writing accolades, including two Dallas Bar Association Stephen Philbin Awards for excellence in online legal reporting.
St. Amant got her start as a reporter at People Newspapers, where she covered everything from cops and courts to education and real estate. She previously served as the managing editor for the popular daily news site CultureMap Dallas. Through her investigative reporting at CultureMap, St. Amant became a contributing producer for the CBS News show 48 Hours.
A graduate of Baylor University and a returned Peace Corps volunteer, St. Amant is a native Texan who has also lived in South America and Eastern Europe. She credits surviving the Ukrainian winter to "This American Life" podcasts and Smart Wool socks. St. Amant loves few things more than a good story and a long run, though her husband and two dogs are notable exceptions.